Regular price
$195.00 USD
Regular price
Sale price
$195.00 USD
Unit price
per
Sale
Sold out
This piece does not come with a backing, please purchase one separately here. 
About

The Mini Kandy threadless end crafted by Los Angeles jewelry designer BVLA. A few different stunning 2mm gem options are surrounded by four tri-bead accents on each side. Hypoallergenic, nickel-free 14K gold, made for wear in piercings.


The Mini Kandies in Lavender Chalcedony and Chrysoprase are rose cut. 

The Mini Kandies in Garnet, Pink Sapphire, Black Diamond, Aquamarine, and Grey Sapphire are faceted.

The Mini Kandies in White Diamond are reverse-set.

PLEASE NOTE: Each piece is sold individually, and not in a pair. Interested in custom ordering this piece in a different color of gold or gemstone? Email shop@sogoldstudios.com
The Details

• 14k Yellow, White, or Rose Gold
• Threadless End
• Sold Singly
• Does NOT come with a post, please purchase one separately through the link in the description or further down on this page.

Jewelry Measurements

5mm in height and in width
Gemstone Information

• WHITE DIAMOND - One of the most coveted gemstones in the world, diamond has a rare composition in that it's exclusively made of carbon that has been pressurized and put under extreme heat. It is most commonly sold as a clear or white diamond, but can come in many natural colors.

Diamonds are the hardest mineral known, ranking a 10 on the Mohs scale of hardness. A diamond can only be marked with another diamond.

Diamond is traditionally known as April's birthstone.

• BLACK DIAMOND - Also known as carbonado, Black Diamonds are diamonds colored by the inclusions during the formation process from carbon. Black Diamond is the hardest form of diamond.

All diamonds rank a 10 on the Mohs scale of hardness.

• GARNET - Garnets are a group of silicate based gemstones of different mineral compositions, but with similar structures. They are most often known for a warm orange-red color but can vary across greens, pinks, and even blues. Different shades of garnets are known as species, such as rhodolite and Almandine, and some garnet colors are combinations of multiple species.

Garnets are 6.5-7.5 on the Mohs scale of hardness.

• PINK AND GREY SAPPHIRE - Sapphires are precious gemstones, a derivative of the mineral corundum, most notably known for its royal blue shade but come in a variety of fancy colors. Corundum of a deeper pink to blood-red shade are known as Rubies. They have a remarkable hardness close to that of diamonds, a 9 on the Mohs scale.

• CHALCEDONY - Chalcedony is a gemstone derived from quartz and morganite, and variations are also known by different varieties based on the appearance such as agate, chrysoprase, jasper, onyx, and many others. Stones labeled specifically as chalcedony are typically a white, grey-blue, or brown translucent and single-shade stone.

Chalcedony tanks a 6.5-7 on the Mohs scale of hardness.

• CHRYSOPRASE - A gemstone variety of chalcedony, known for an olive to pastel green color. It is a cryptocrystalline similar to onyx and agate where the crystals are so fine they cannot be seen as particles through regular magnification.

Chrysoprase ranks 6-7 on the Mohs scale of hardness.

• AMETHYST - Amethysts are deep-purple gemstones and the most valuable color of the mineral quartz.

They are approximately a 7 on the Mohs scale of hardness.

Amethyst is the birthstone for February and the gem for the 6th and 17th wedding anniversaries.

• AQUAMARINE - Known for their pale greenish blue color, Aquamarine adopts its name from the Spanish name for seawater. It is a beryl gemstone closely related to Emeralds.

Aquamarine ranks 7.5-8 on the Mohs scale of hardness.
Lifetime Repair Warranty

Rest assured — All jewelry purchased from So Gold Studios is eligible for our lifetime repair warranty. Have a lost gemstone, broken pin, or discoloration? Reach out to us. 

Please note that our lifetime repair policy does not cover loss, only repairs to jewelry you currently own that was purchased directly from us. 


View full details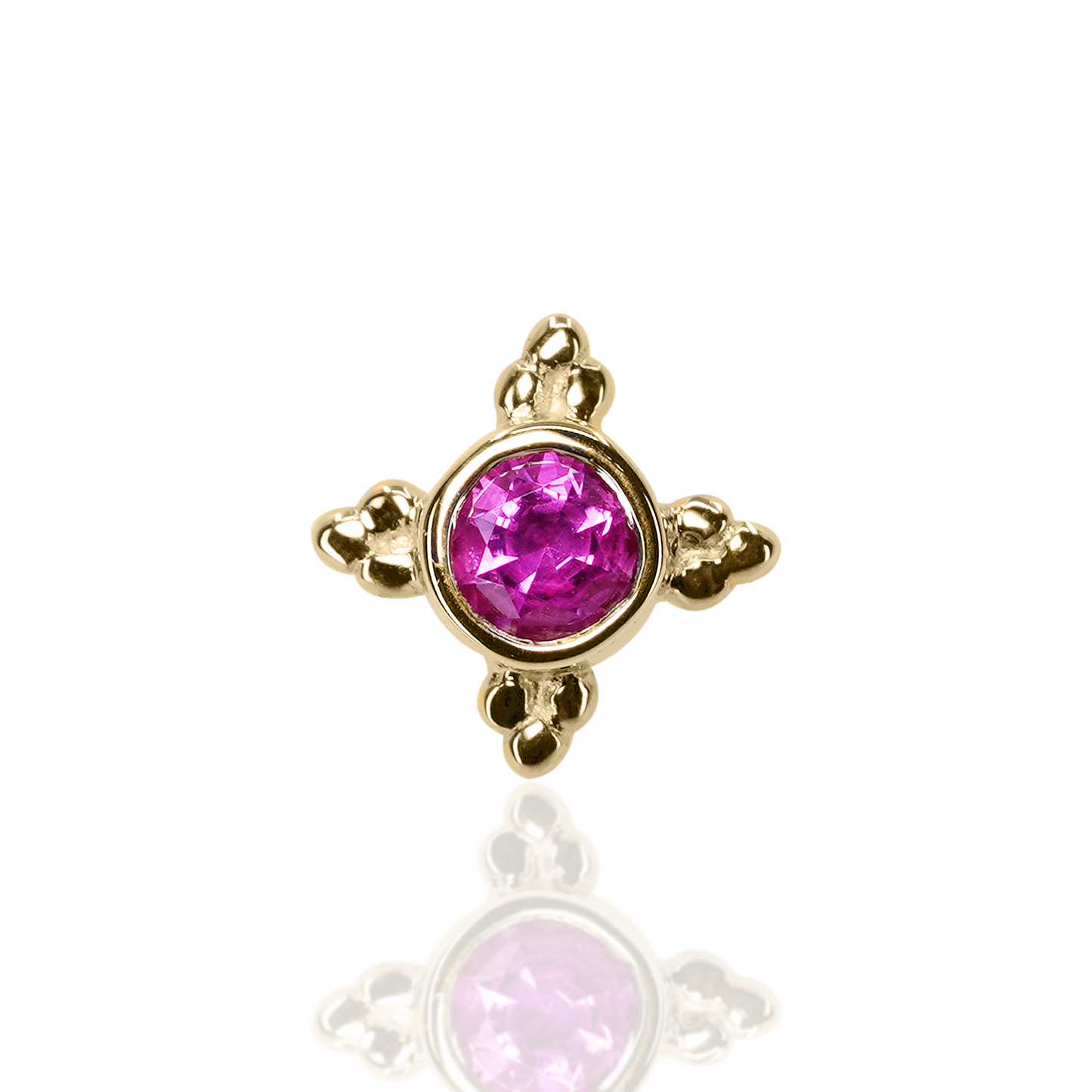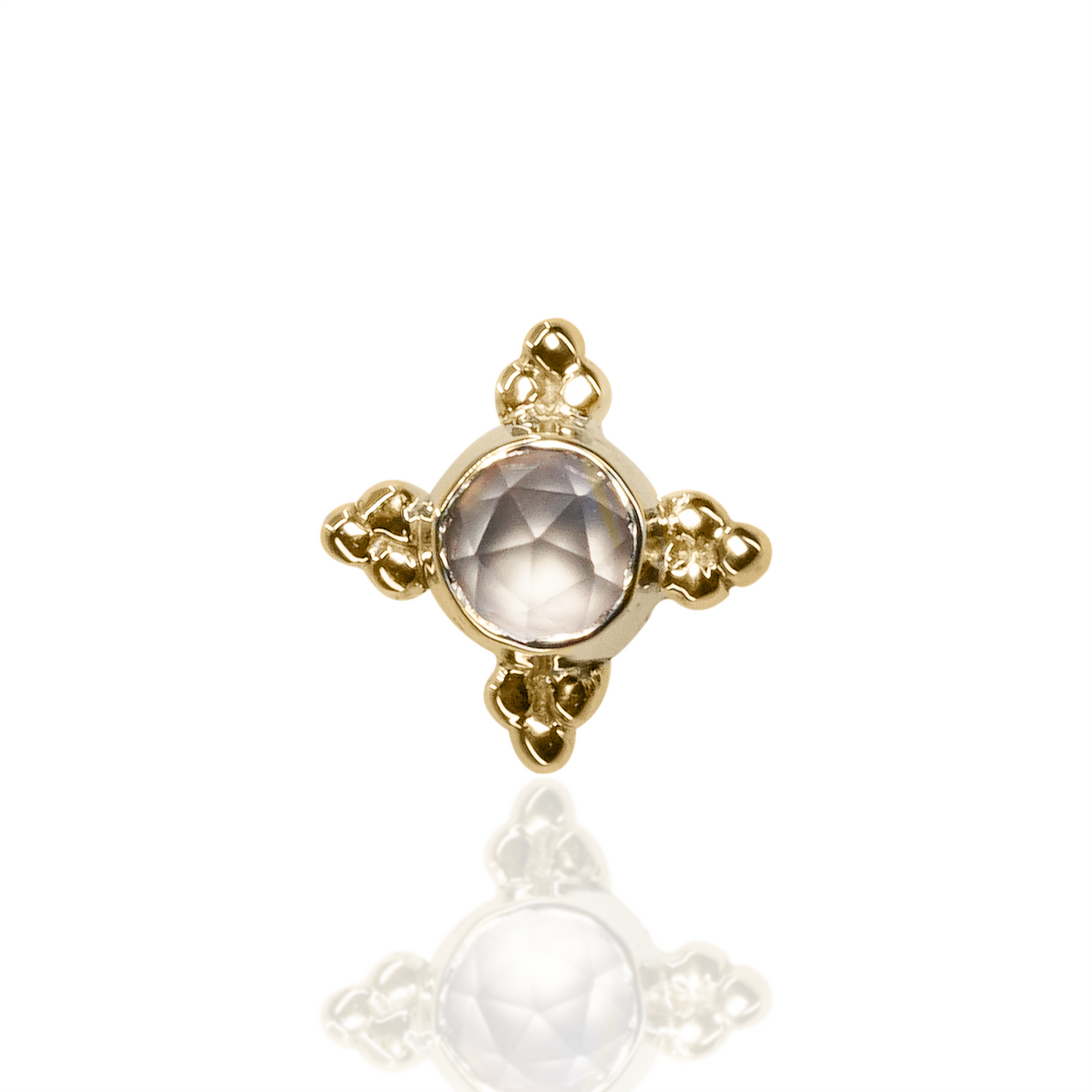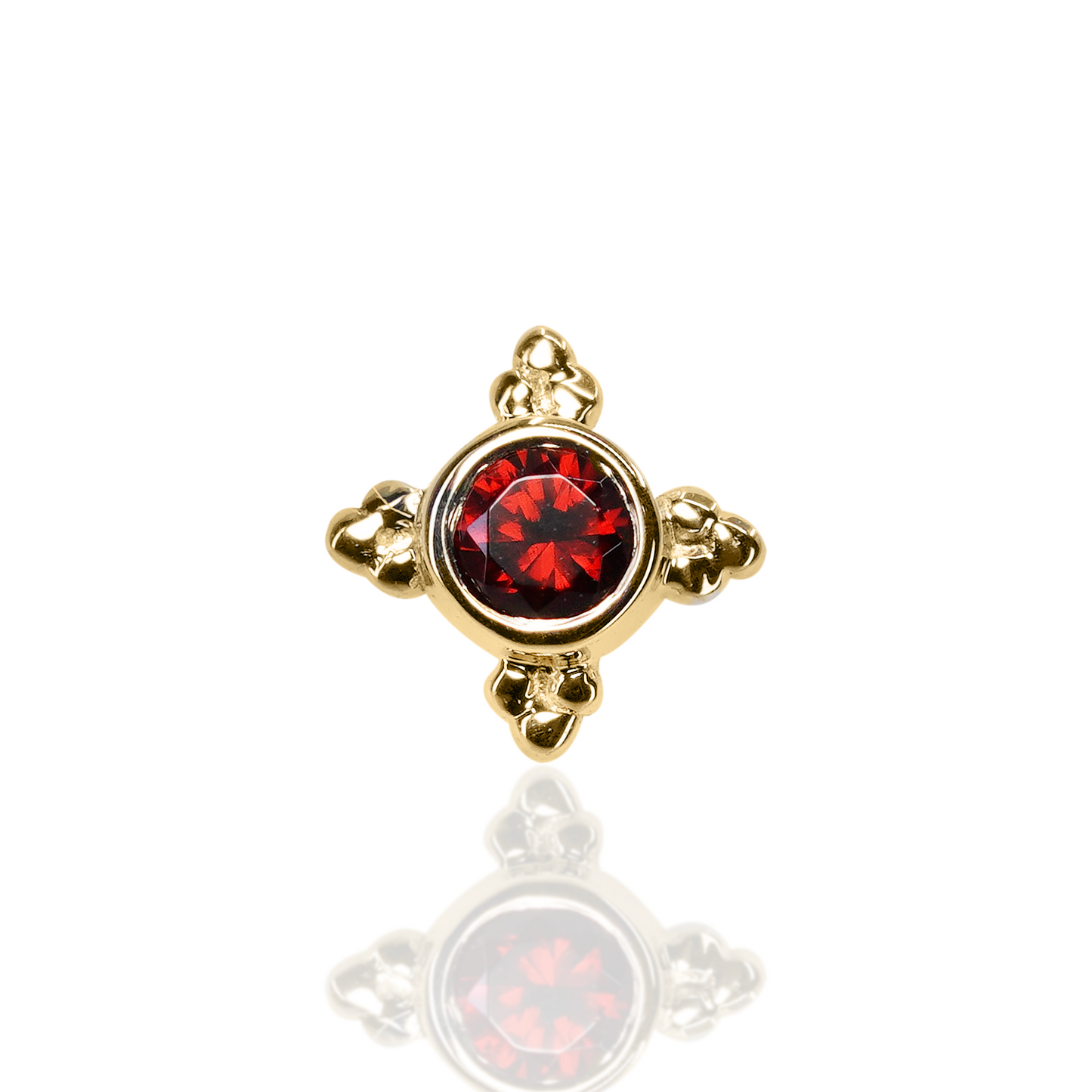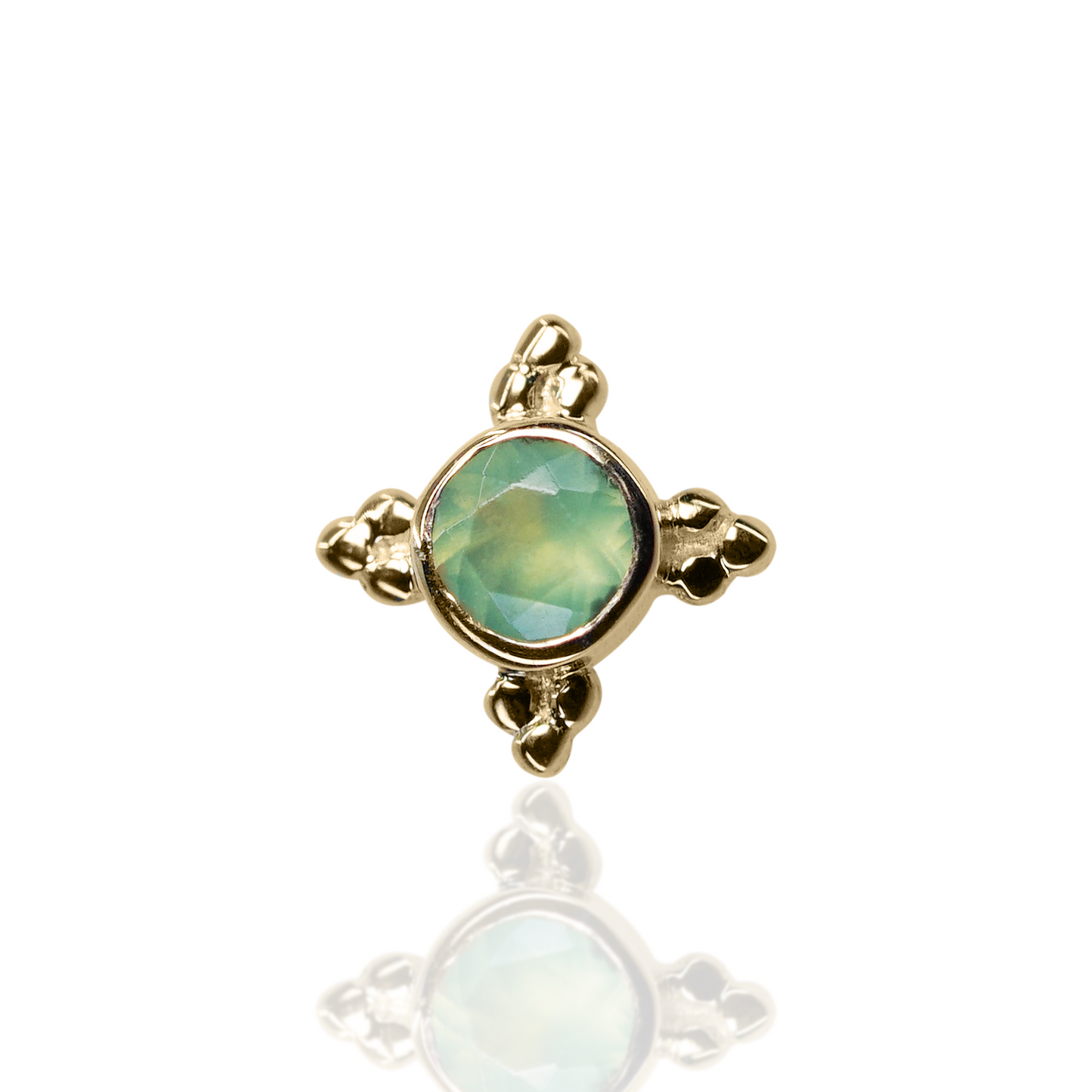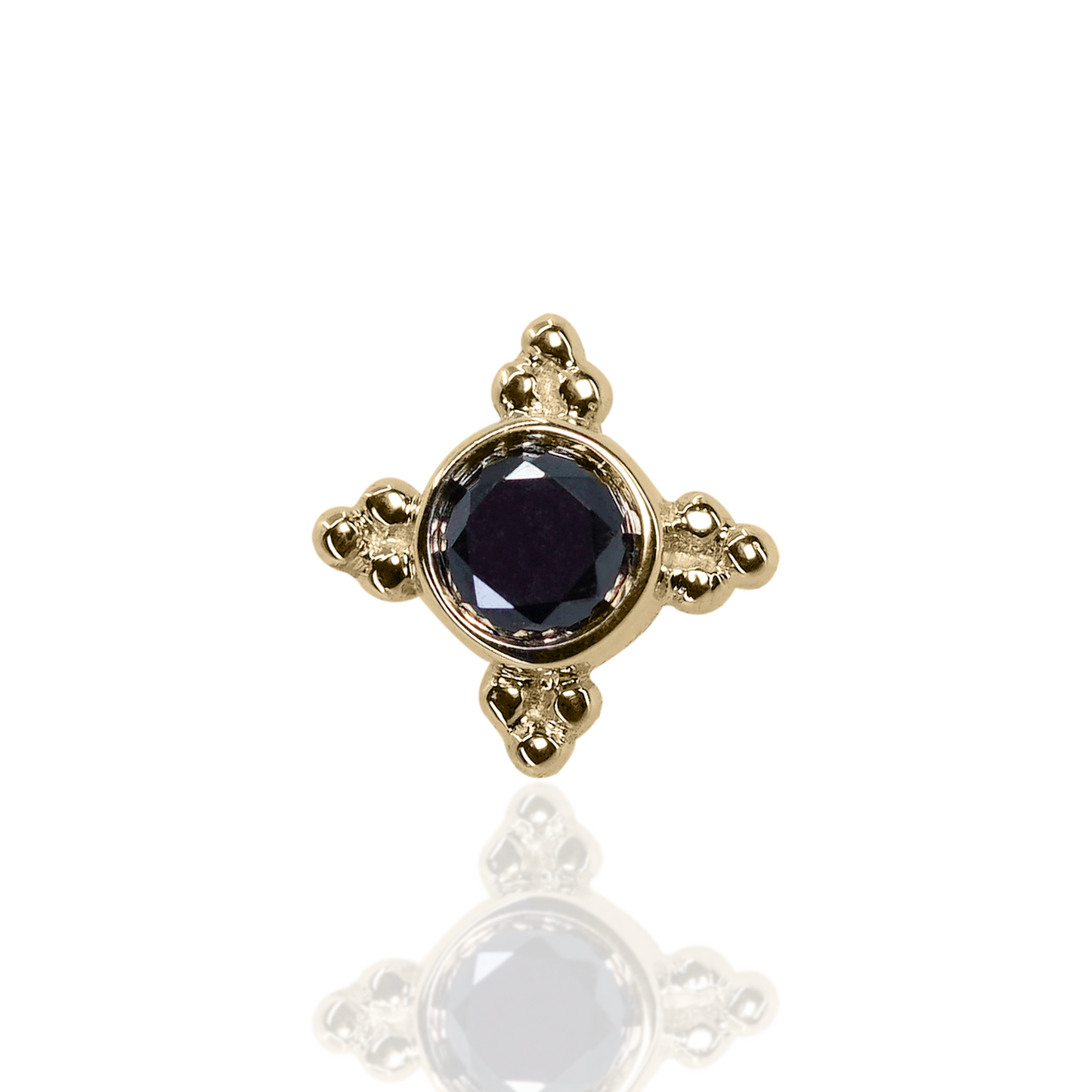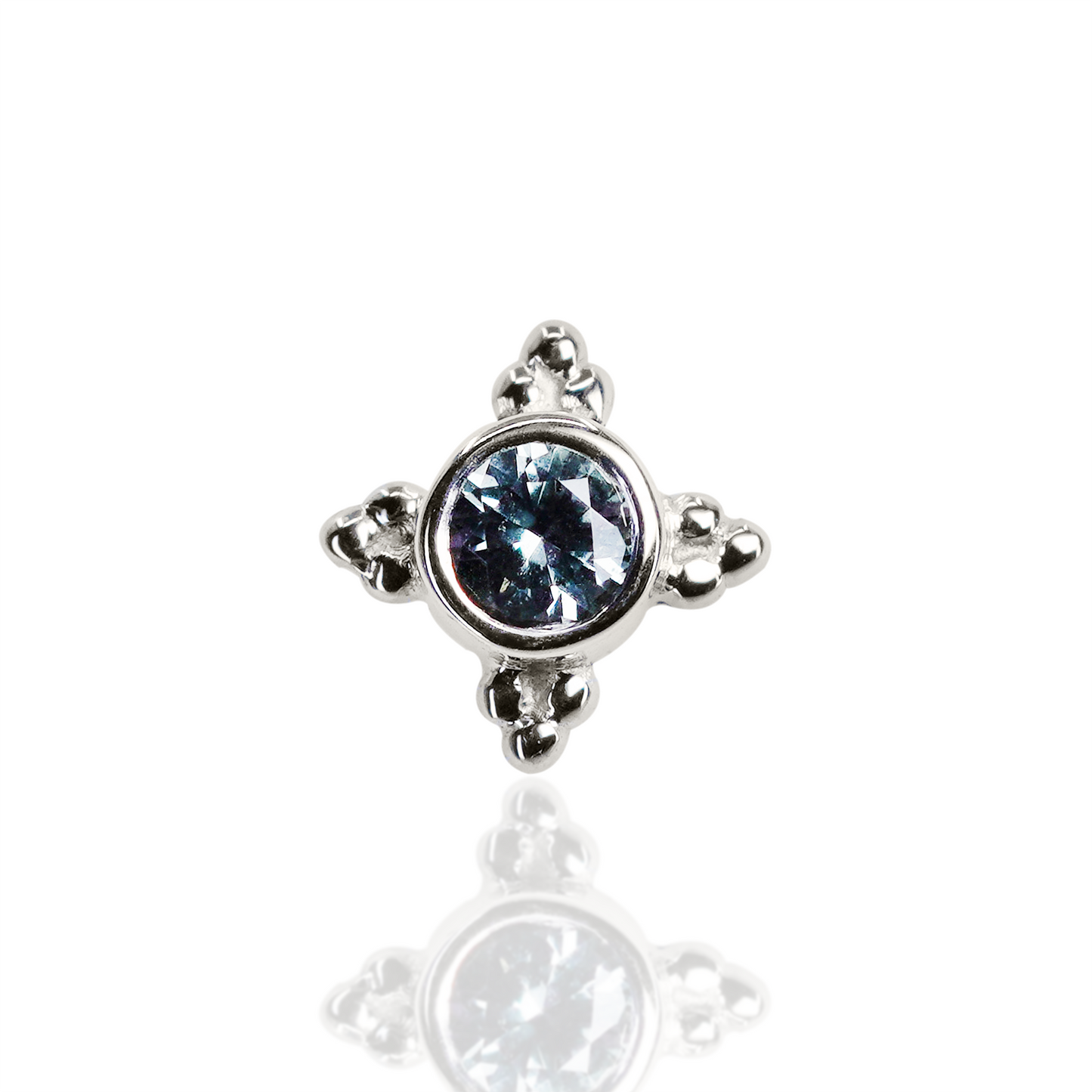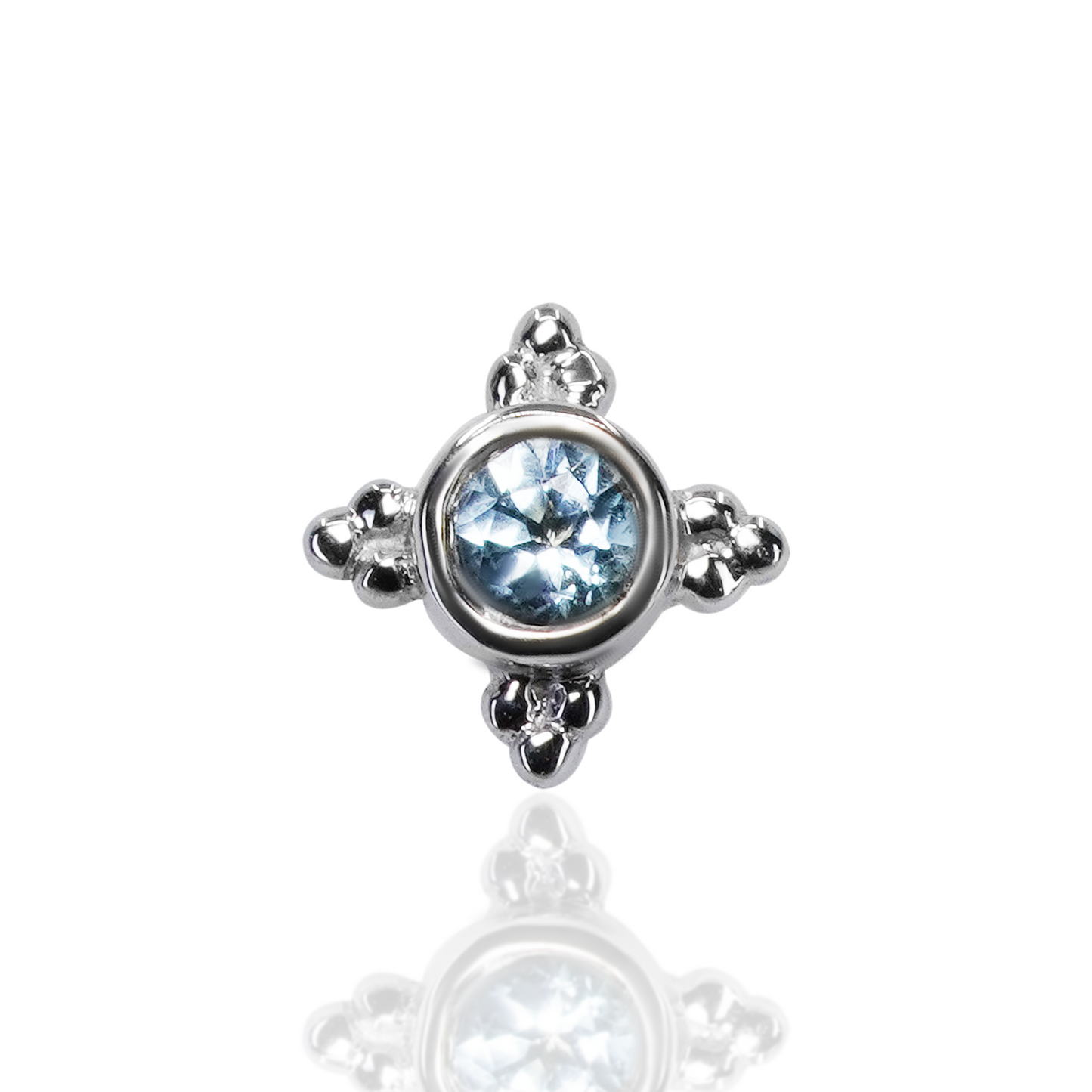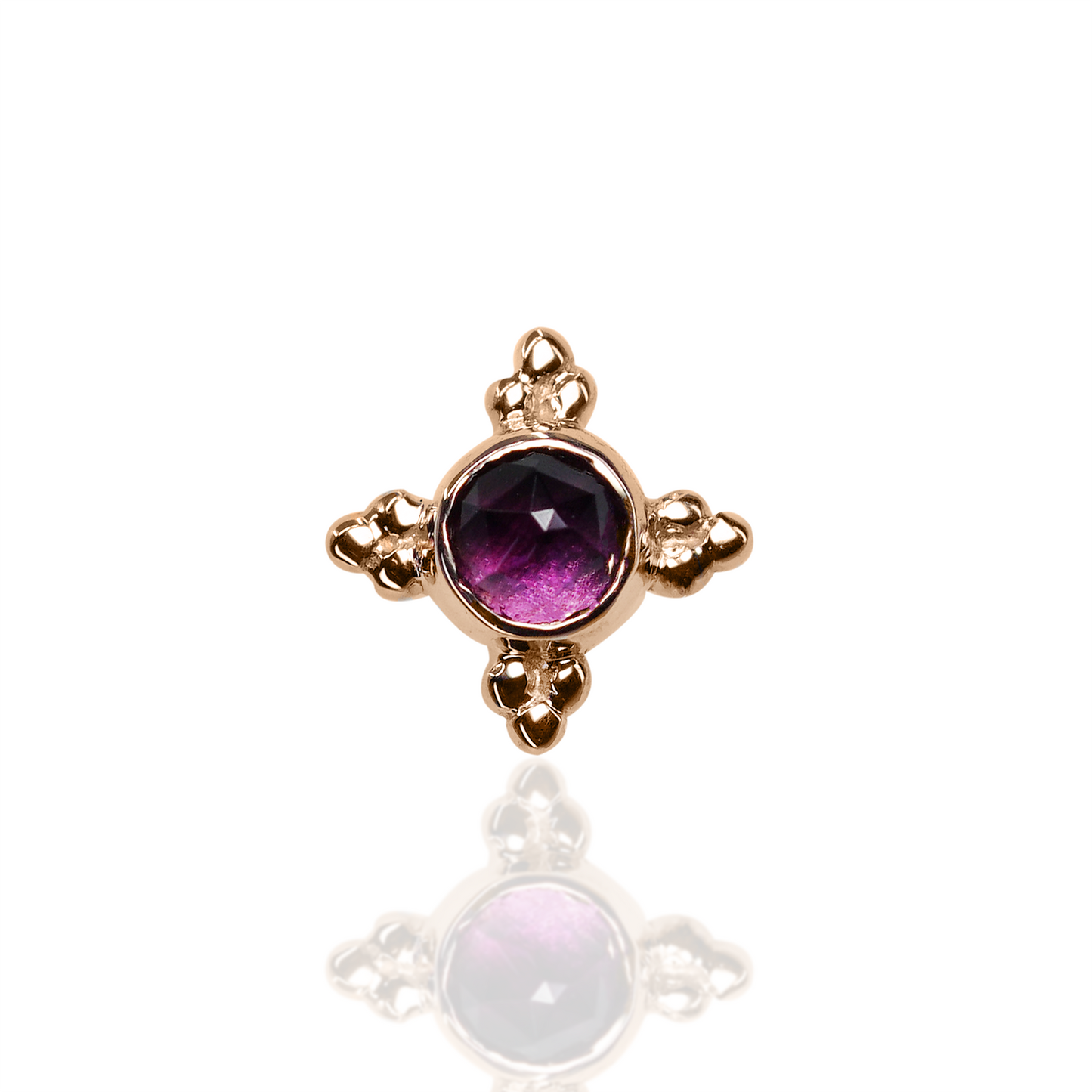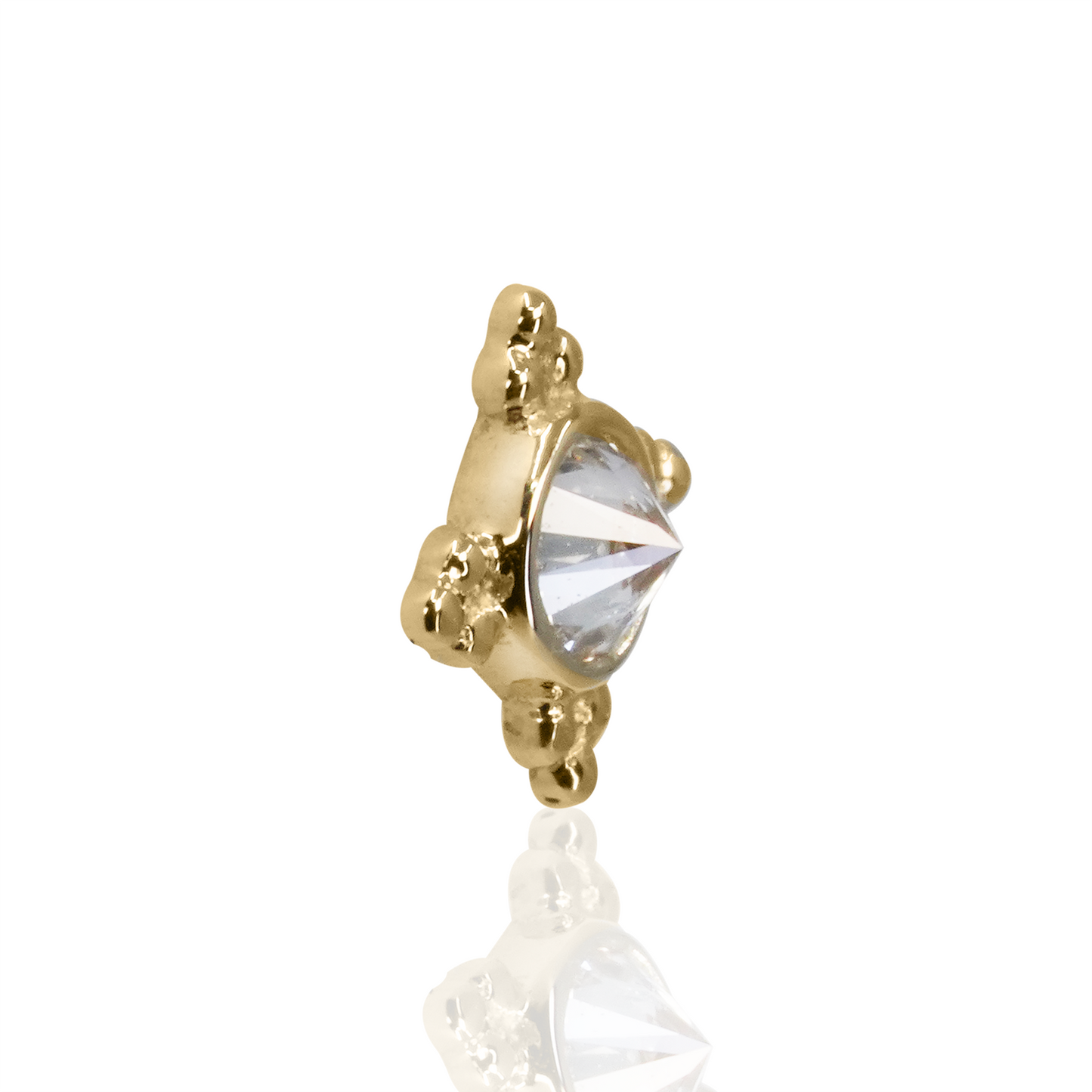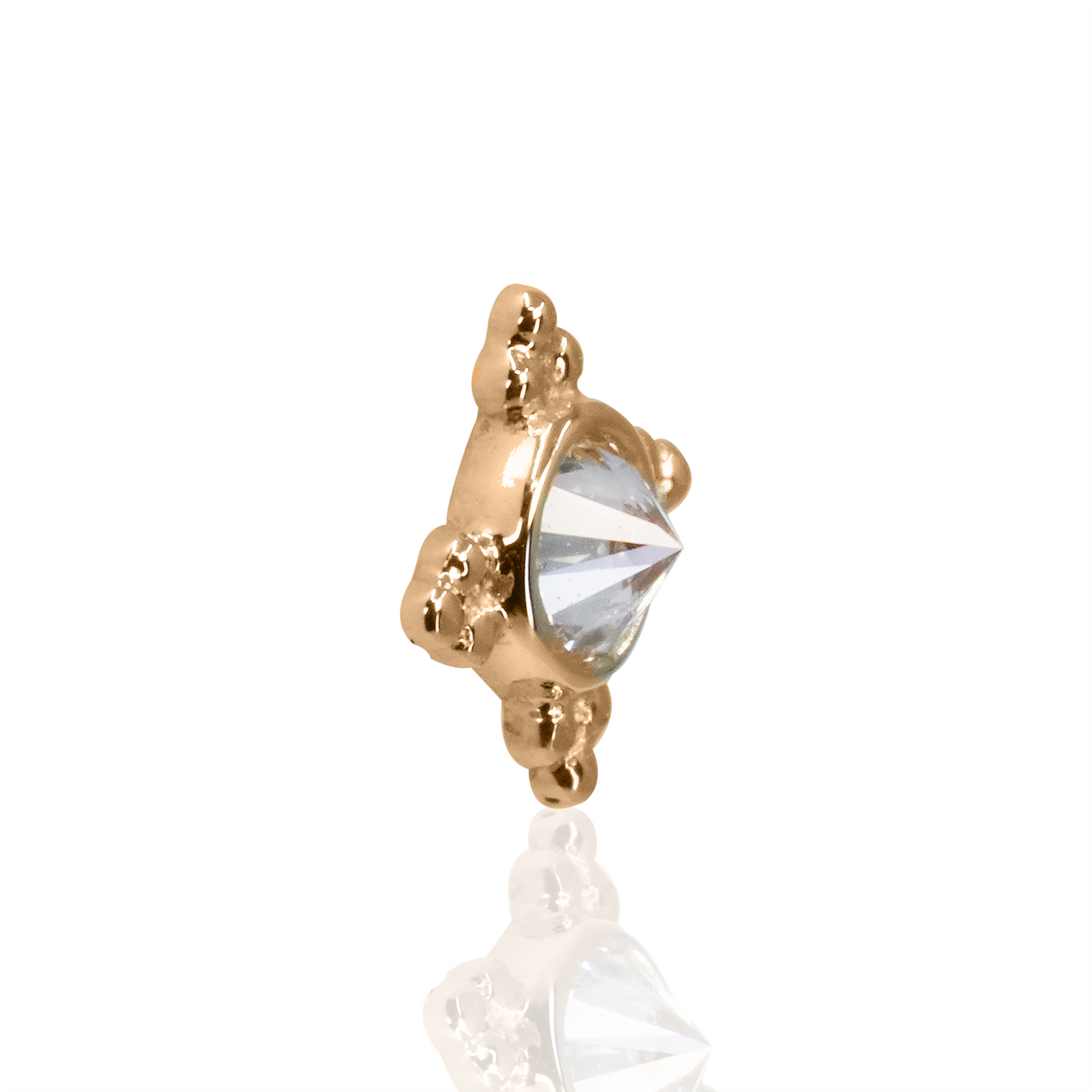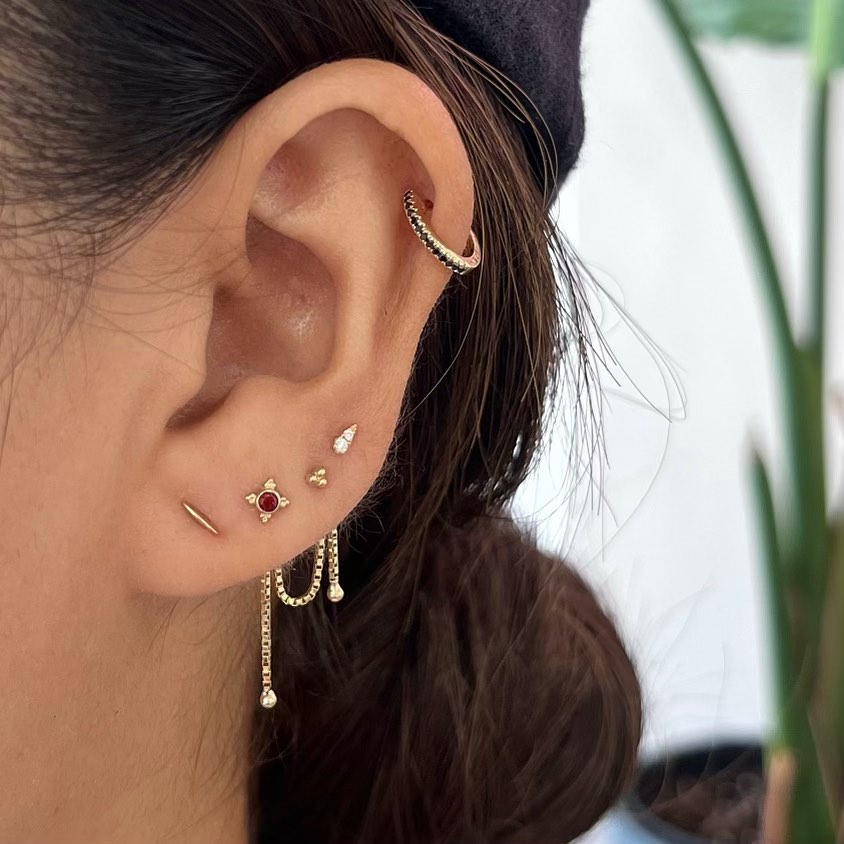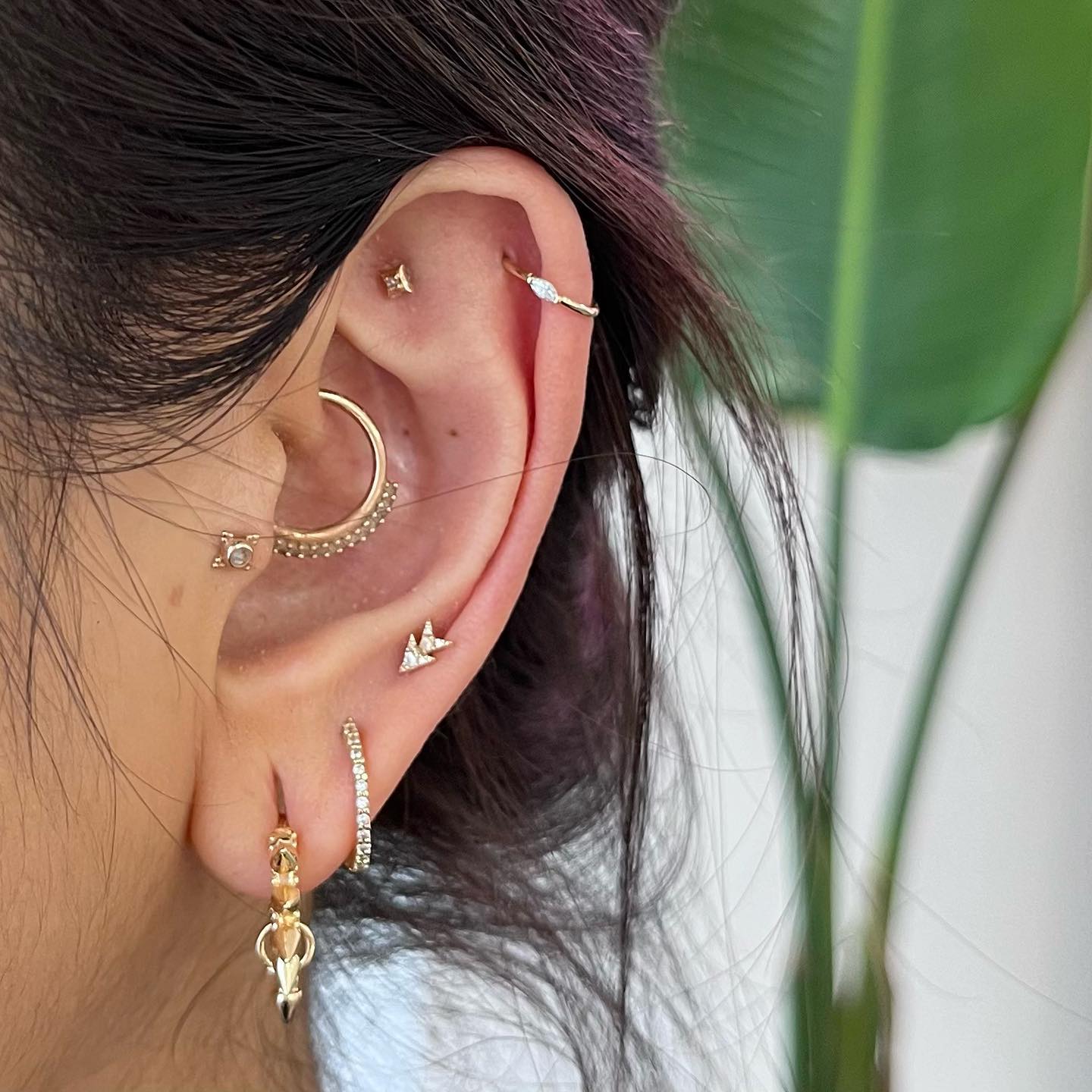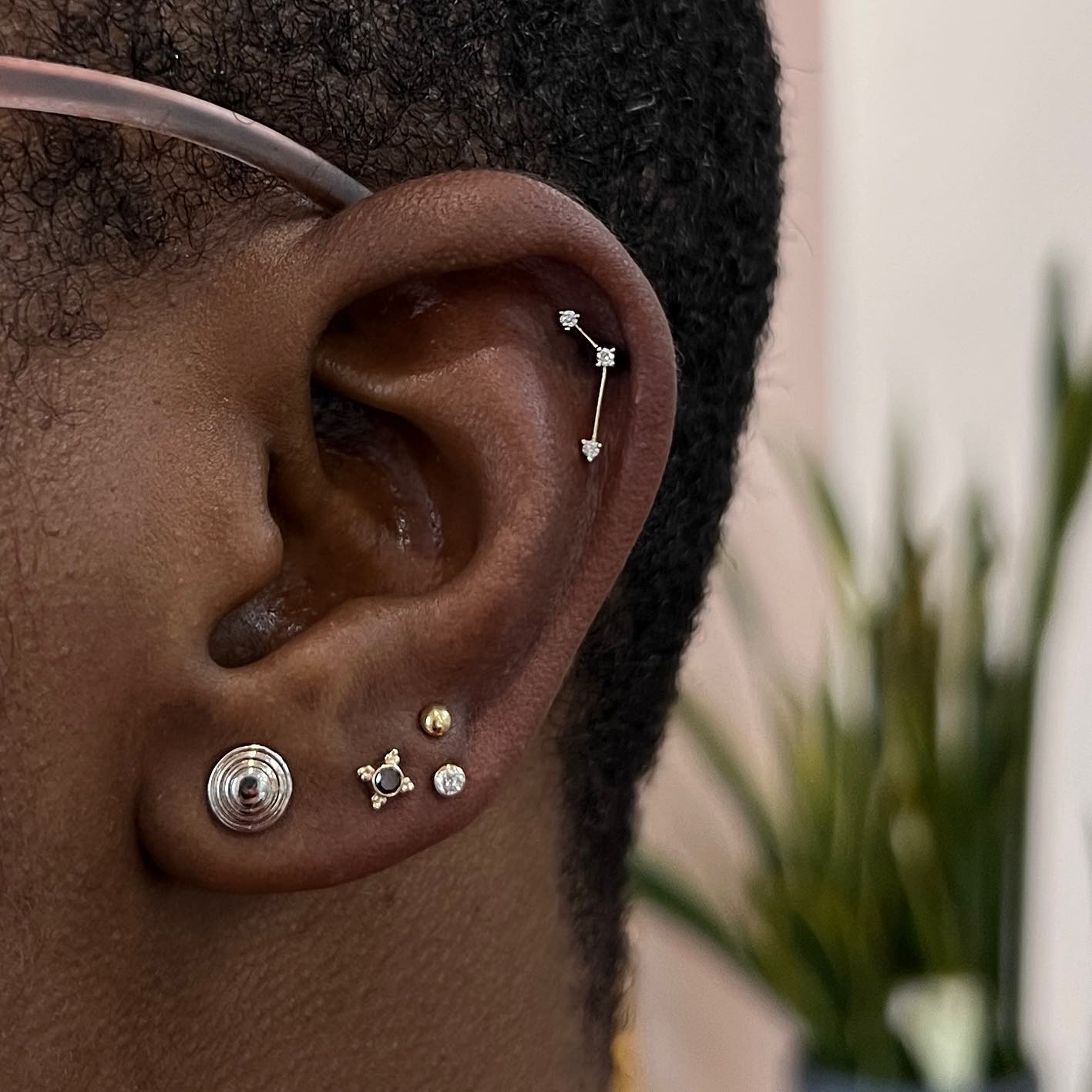 Please note that due to the sanitary nature of body jewelry, all orders are non-refundable.
Need a post for your jewelry?
Regular price

Sale price

$20.00 USD

Unit price

per

Regular price

$110.00 USD

Regular price

Sale price

$110.00 USD

Unit price

per