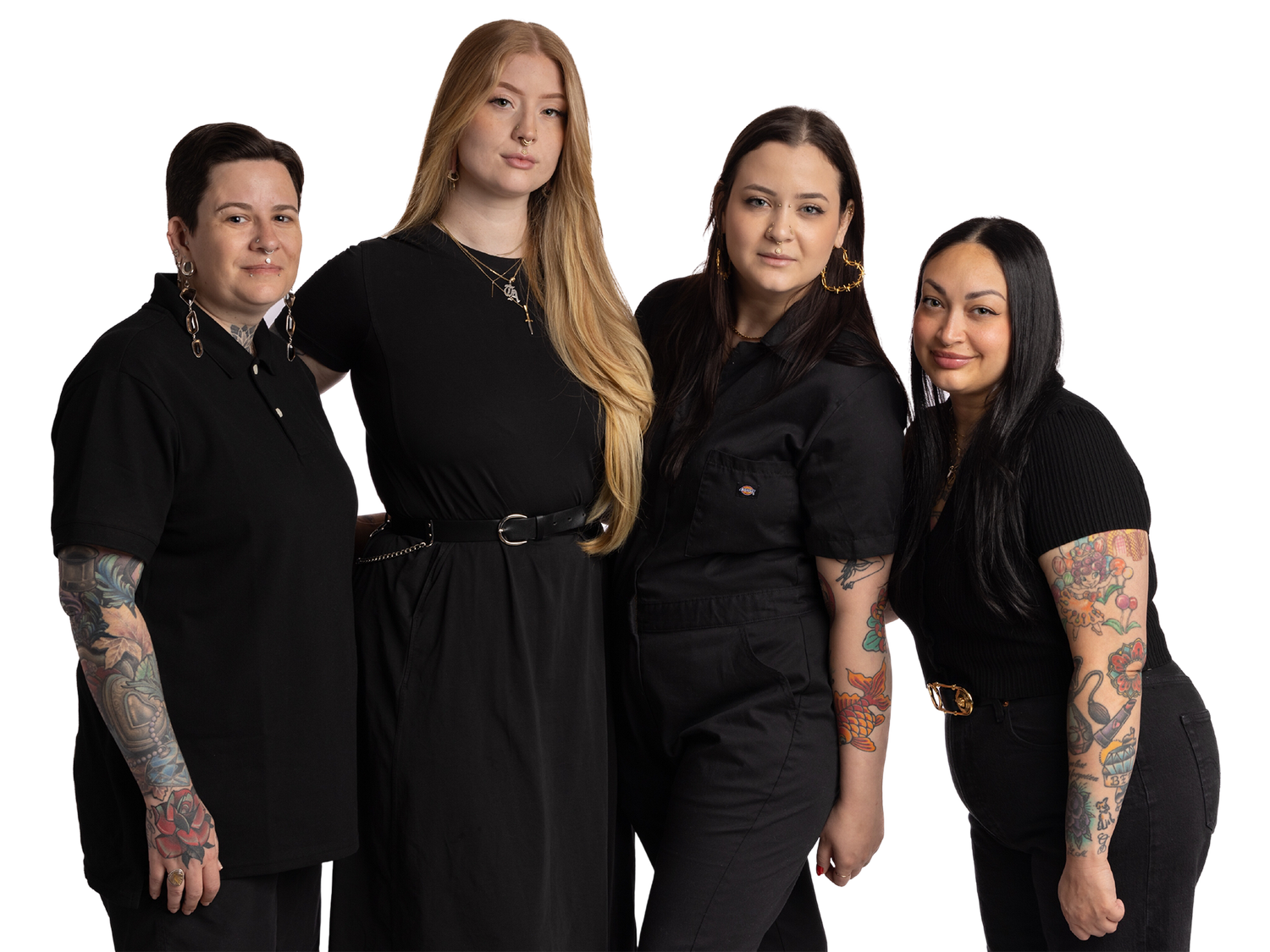 About Shop So Gold
Founded in 2019 by Cassi Lopez, So Gold Studios is a luxury, piercing only, private studio specializing in gold and geniune gemstones. We are based out of Brooklyn, New York, and are the only woman owned and operated studio in New York City.
Shop So Gold opened its online doors Fall of 2021 and is a small selection of our favorite jewelry. With near twenty years of experience in the piercing industry, Cassi works as the studio's main jewelry buyer, sourcing gold-only body jewelry in genuine stones from the worlds leading desiners such as BVLA, Pupil Hall, Sacred Symbols, and more. In addition, the online merchandise also features studio collaborations with contemporary jewelry designers such as Jalnar, Hiddenspace, and more.
Shop Now
Rest assured — All jewelry purchased from So Gold Studios is eligible for our lifetime repair warranty. Have a lost gemstone, broken pin, or discoloration? Reach out to us. 

Please note that our lifetime repair policy does not cover loss, only repairs to jewelry you currently own that was purchased directly from us. Read more about our lifetime repair policy here.

Don't live in the United States? No problem! We currently ship to most countries worldwide with insured, expedited shipping. Shipping costs can be prohibitive when shopping for jewelry, so one of our goals of running our online store is to fight for the most competitive rates for our clients. Read our shipping policies here.

So Gold is body jewelry sold and hand selected by expert piercers, and all of the So Gold team are members of the Association of Professional Piercers. If you have any questions or concerns, one of our team members will personally answer your email or live chat inquiry to give you the best possible advice. In addition, every product page is written by our team and includes important jewlery, gemstone, sizing, and placement information.

So Gold has partnered with Shopify Planet to offset all carbon emissions generated from our online shipments.

With the Millennium plan for our clients, our orders also support initiatives like Running Tide, who drop carbon-soaked kelp to the ocean floor and other groundbreaking technologies that remove carbon for a minimum of 1,000 years. Read more here.