Please note: All pieces are either threadless or threaded with industry standard 18/16 gauge threading, and do not come with a post. If you do not have a post, please purchase your appropriate length post at this link!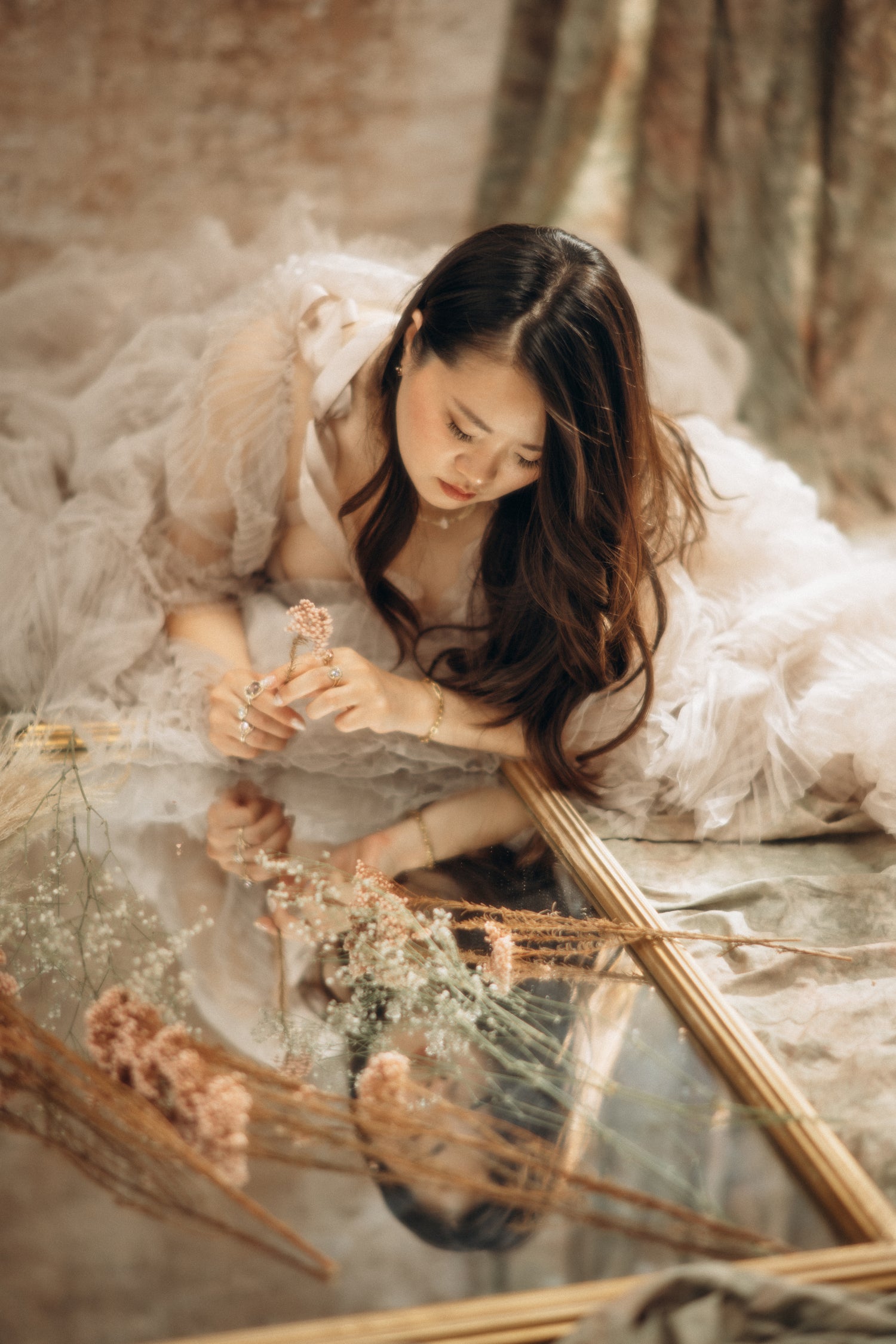 About The Designer
"Le Conte" means a 'tale or a short story of adventure' in French. Like how a picture is worth a thousand words, each and every piece from Le Conte paints their own tales, featuring various materials of gold and gemstones while focusing on the unique textures and layouts of different painting techniques.

Le Conte's founder and designer, Eunmi Han, captivates her audience with not only the technical and visual qualities of her work but also the sensational sentiments they evoke when one first exhibits the piece.
Han's vision is for her clients and fans to bequeath their own distinctive stories along with their pieces as future heirlooms.
Eunmi Han
• M.F.A in Metals and Jewelry Design at Rochester Institute of Technology
• Thesis <Rematerialize>, 05/14/2015
•B.F.A in Metalsmith at Seoul National University of Science and Technology 
Discover More