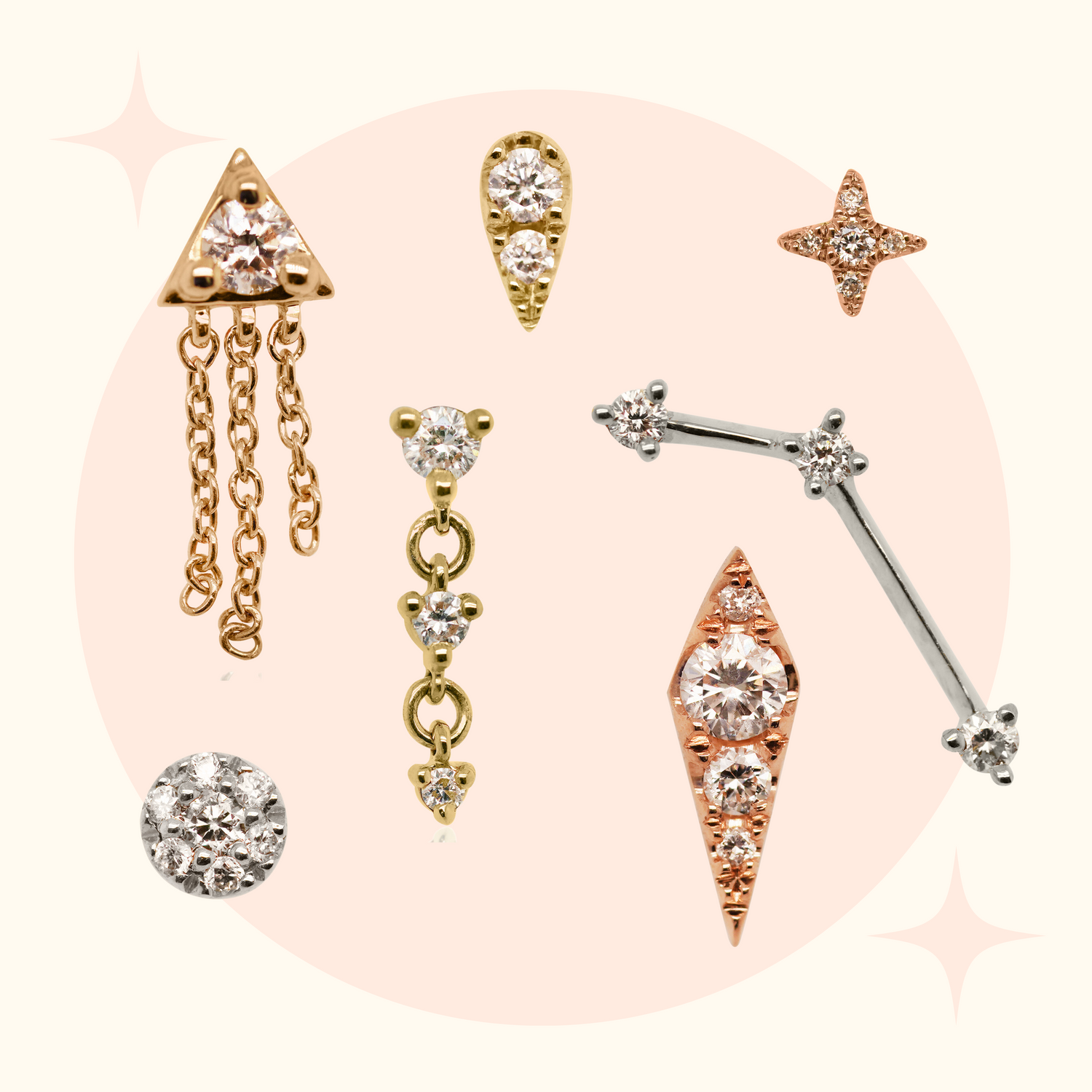 Modern Mood
Shop from our increasing collection from the woman-owned Modern Mood Body Jewelry.

Modern Mood Body Jewelry grew from a passion to help people feel their best. The founders, Monica and Michelle have educational backgrounds in gemology (GIA Graduate Gemologist), metalsmithing and jewelry making. We took a leap into making fashion jewelry after working together at a traditional jewelry store and have since moved into our most creative venture yet – designing unique, high-quality body jewelry. 

Interested in seeing our collection of body jewelry in person? Click below to book a Jewelry Browse appointment with our team of seasoned stylists.
Book Your Viewing