Regular price
$570.00 USD
Regular price
Sale price
$570.00 USD
Unit price
per
Sale
Sold out
This item is sold singly.
About

By Los Angeles jewelry company BVLA, the Call Me! seam ring features a 4x2.5mm pear gemstone (either Chrysoprase, London Blue Topaz, or Aquamarine) with two cascading 1mm cable chains. This piece is made for wear in helix piercings where the chains subtly drape over the ear. Made with 14k nickel-safe hypoallergenic gold, made for wear in piercings. 

PLEASE NOTE: Each piece is sold individually, and not in a pair. Interested in custom ordering this piece in a different color of gold or gemstone? Email shop@sogoldstudios.com
The Details

• 14k Yellow or White Gold
• Sold Singly
• Seam Ring Style - bends open and close.
• 16 gauge in thickness (1.2mm)
• Either 1/4" (6.5mm) or 5/16" (8mm) in diameter
Jewelry Measurements

Ring diameter is either 1/4" (6.5mm) or 5/16" (8mm)
Ring gauge (thickness) is 1.2mm
Gemstone size is 4mm x 2.5mm
Gemstone Information

• CHRYSOPRASE - A gemstone variety of chalcedony, known for an olive to pastel green color. It is a cryptocrystalline similar to onyx and agate where the crystals are so fine they cannot be seen as particles through regular magnification.

Chrysoprase ranks 6-7 on the Mohs scale of hardness.

• LONDON BLUE TOPAZ - Topaz is an allochromatic stone, with a myriad of colors caused by impurities and miscellaneous elements — They can range from oranges, to pinks, and most notably blues.

Topaz ranks an 8 on the Mohs scale of hardness.

Imperial Topaz is the birthstone for the month of November, and blue topaz is a traditional option as the birthstone for the month of December. Blue topaz is also the stone for the 4th wedding anniversary.

• AQUAMARINE - Known for their pale greenish blue color, Aquamarine adopts its name from the Spanish name for seawater. It is a beryl gemstone closely related to Emeralds.

Aquamarine ranks 7.5-8 on the Mohs scale of hardness.
Lifetime Repair Warranty

Rest assured — All jewelry purchased from So Gold Studios is eligible for our lifetime repair warranty. Have a lost gemstone, broken pin, or discoloration? Reach out to us. 

Please note that our lifetime repair policy does not cover loss, only repairs to jewelry you currently own that was purchased directly from us. 


View full details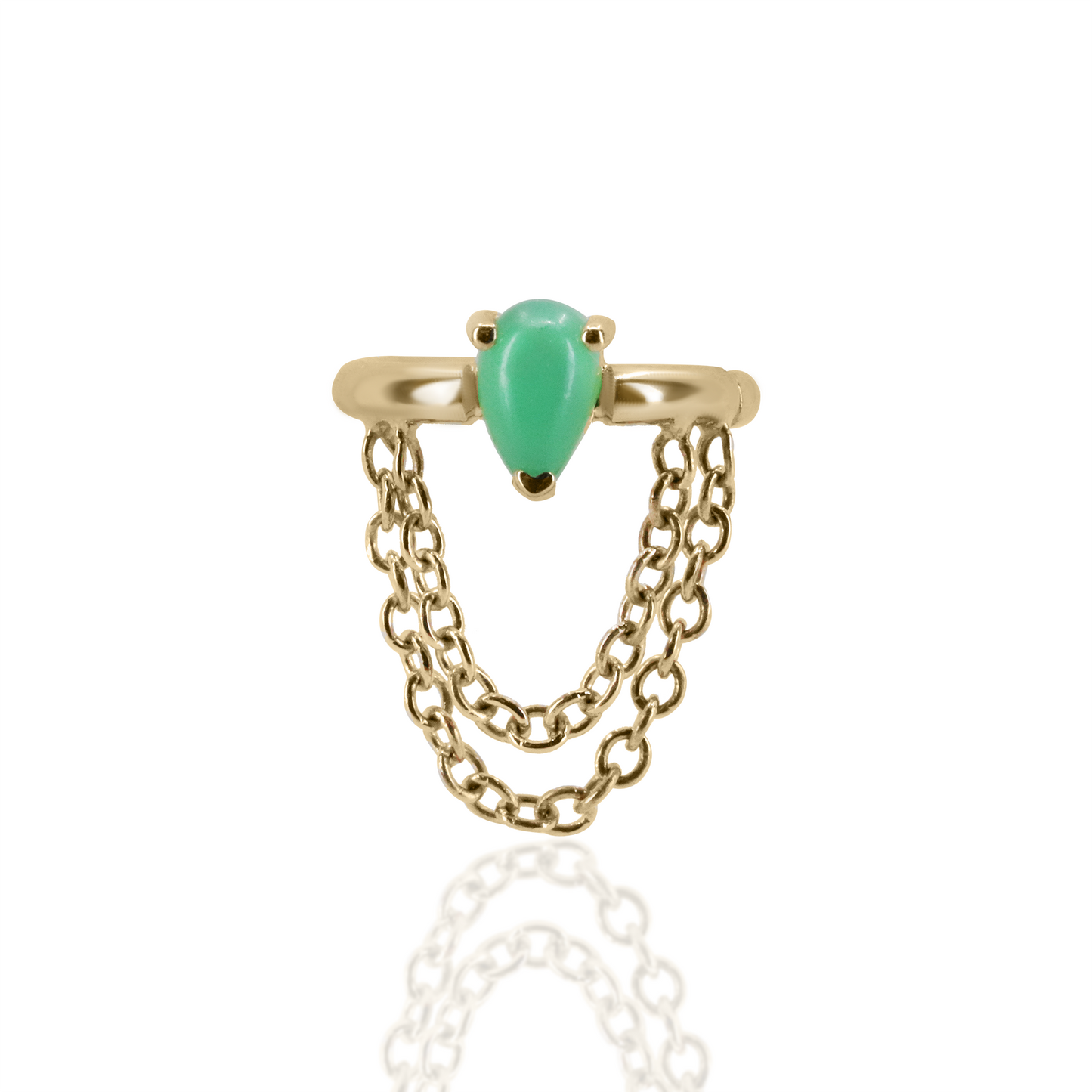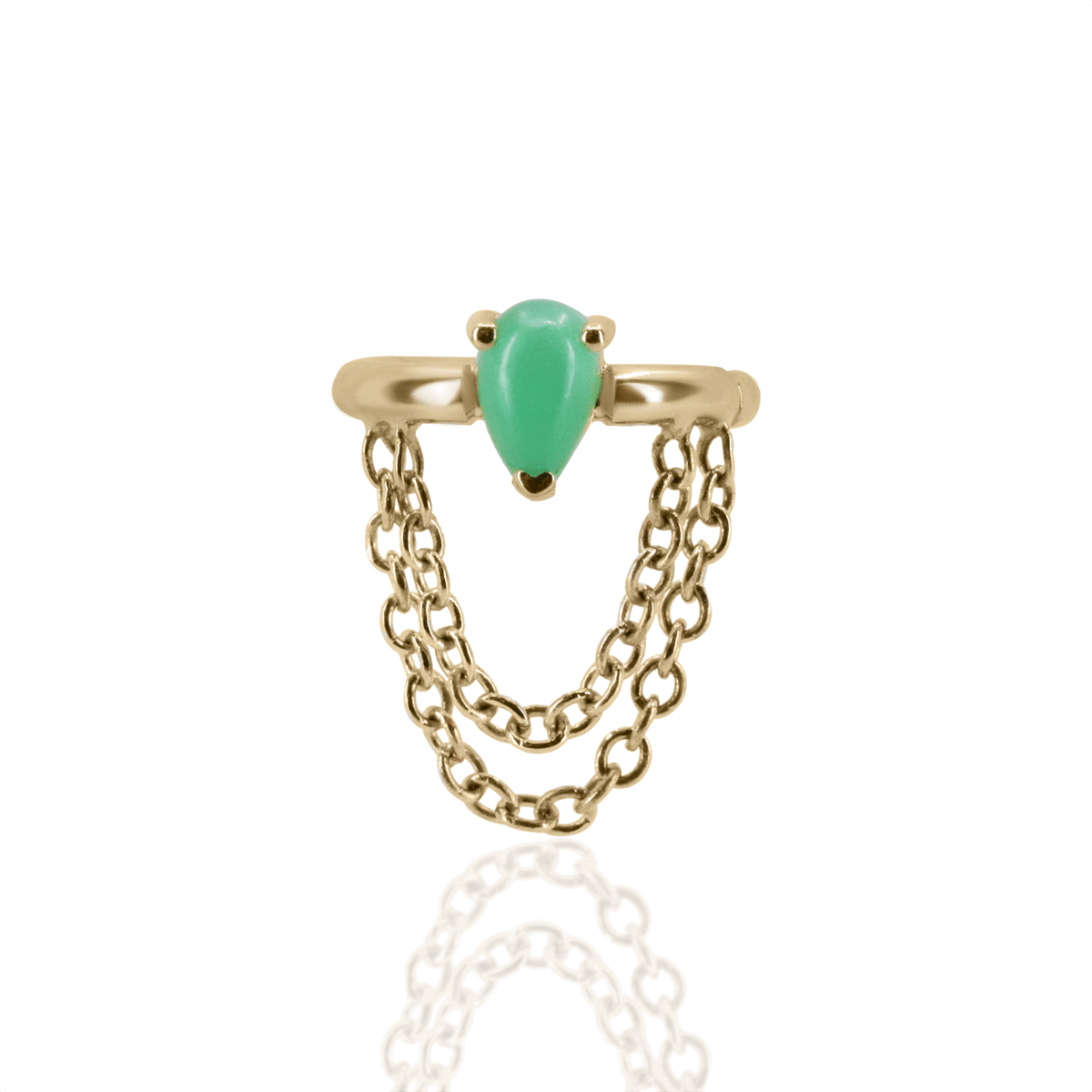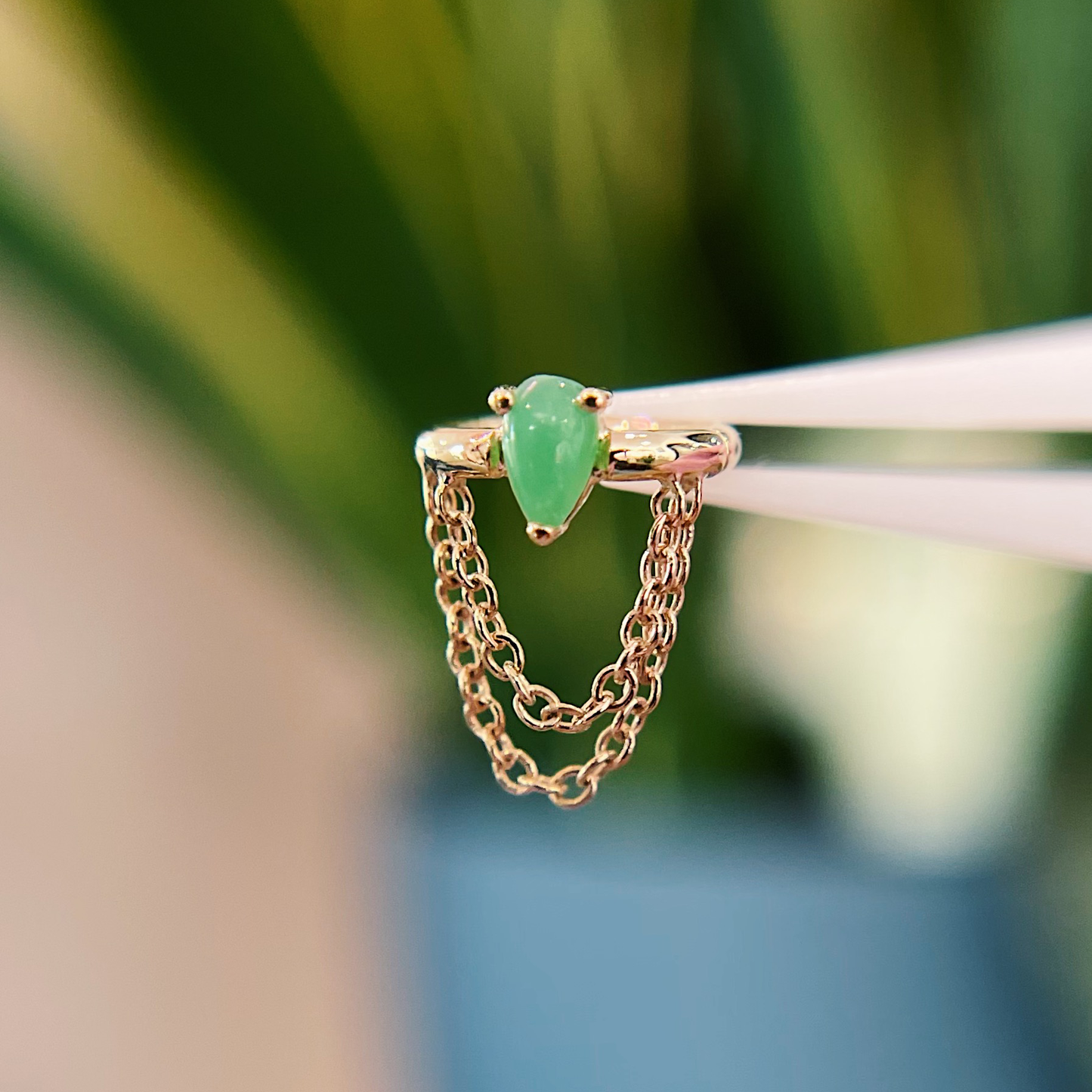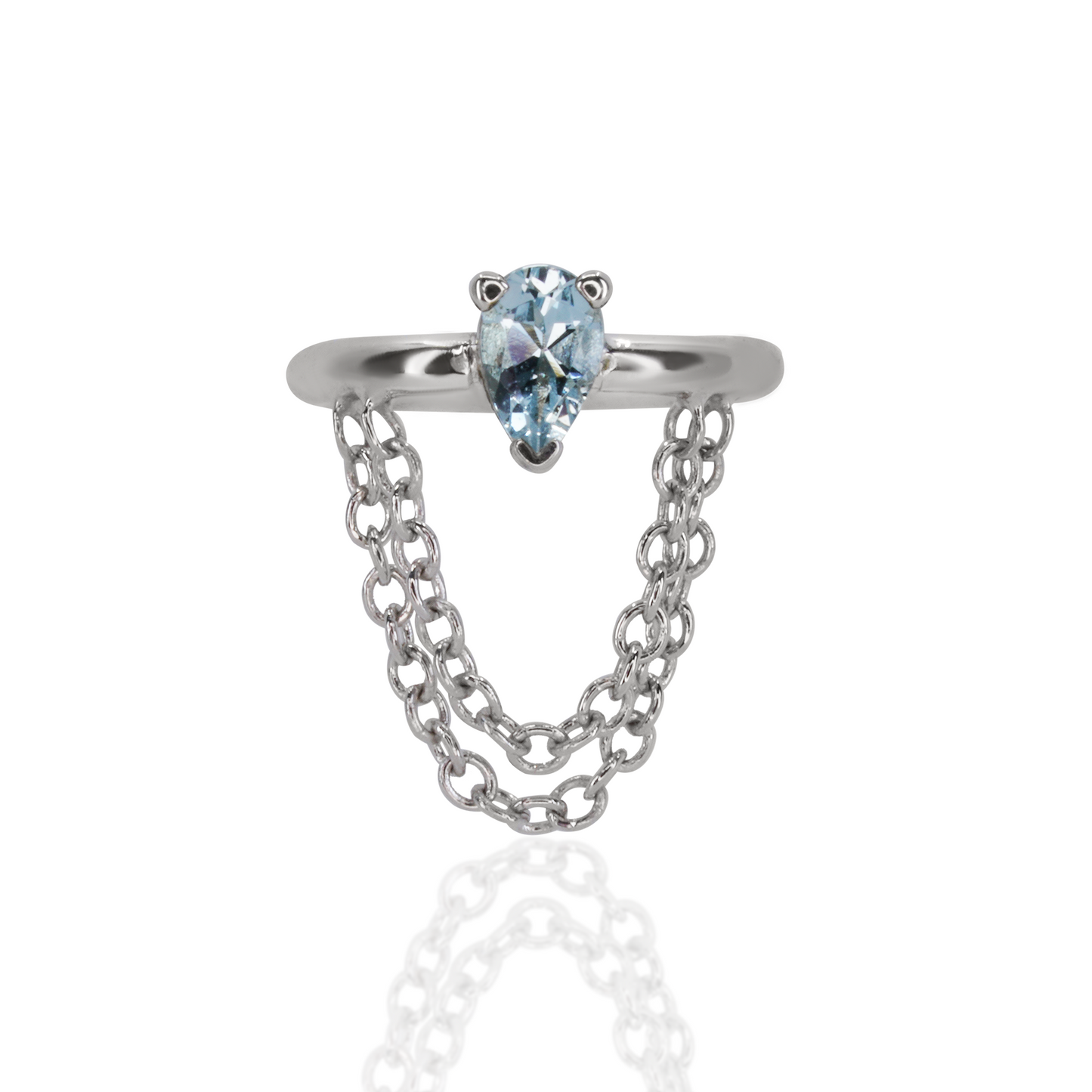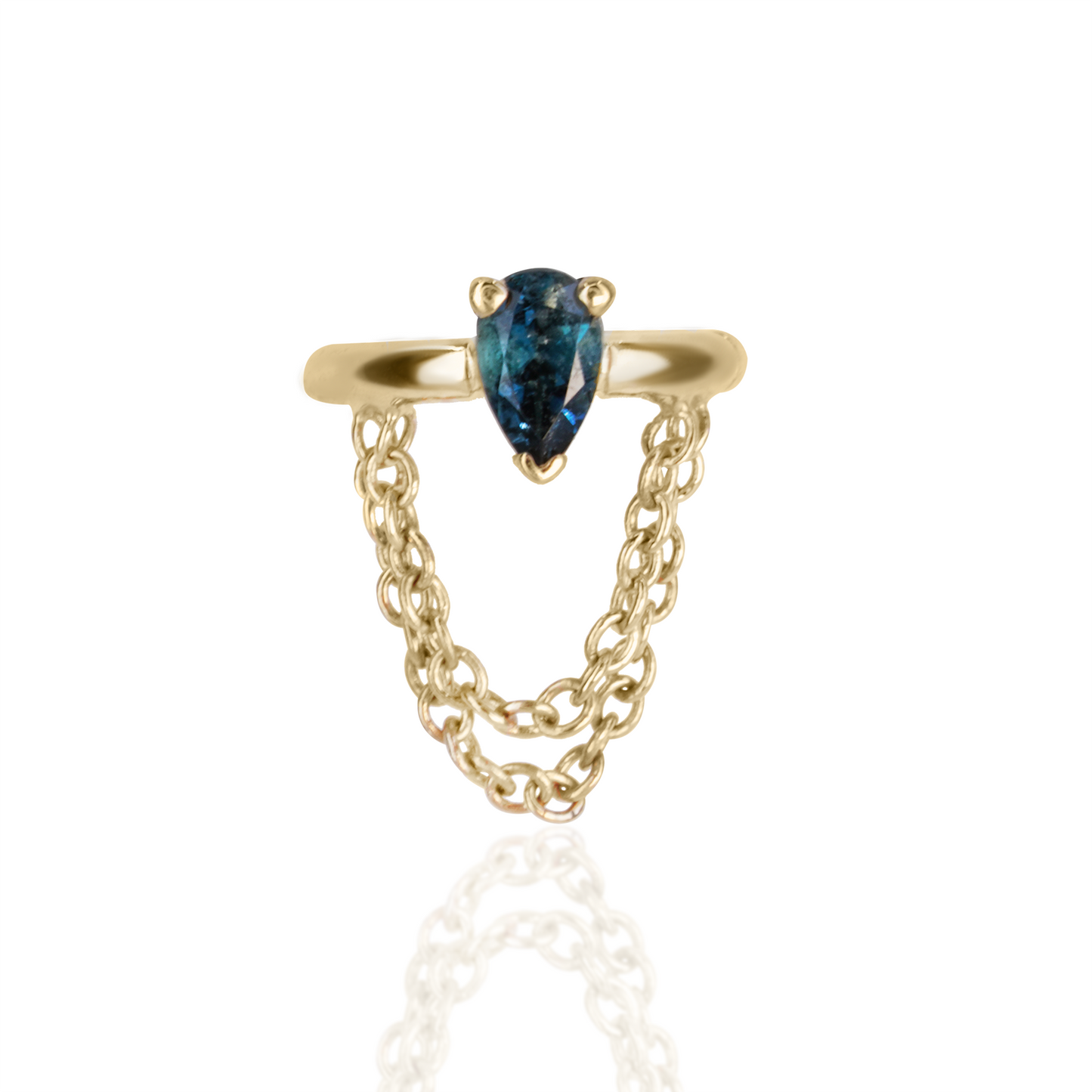 Please note that due to the sanitary nature of body jewelry, all orders are non-refundable.