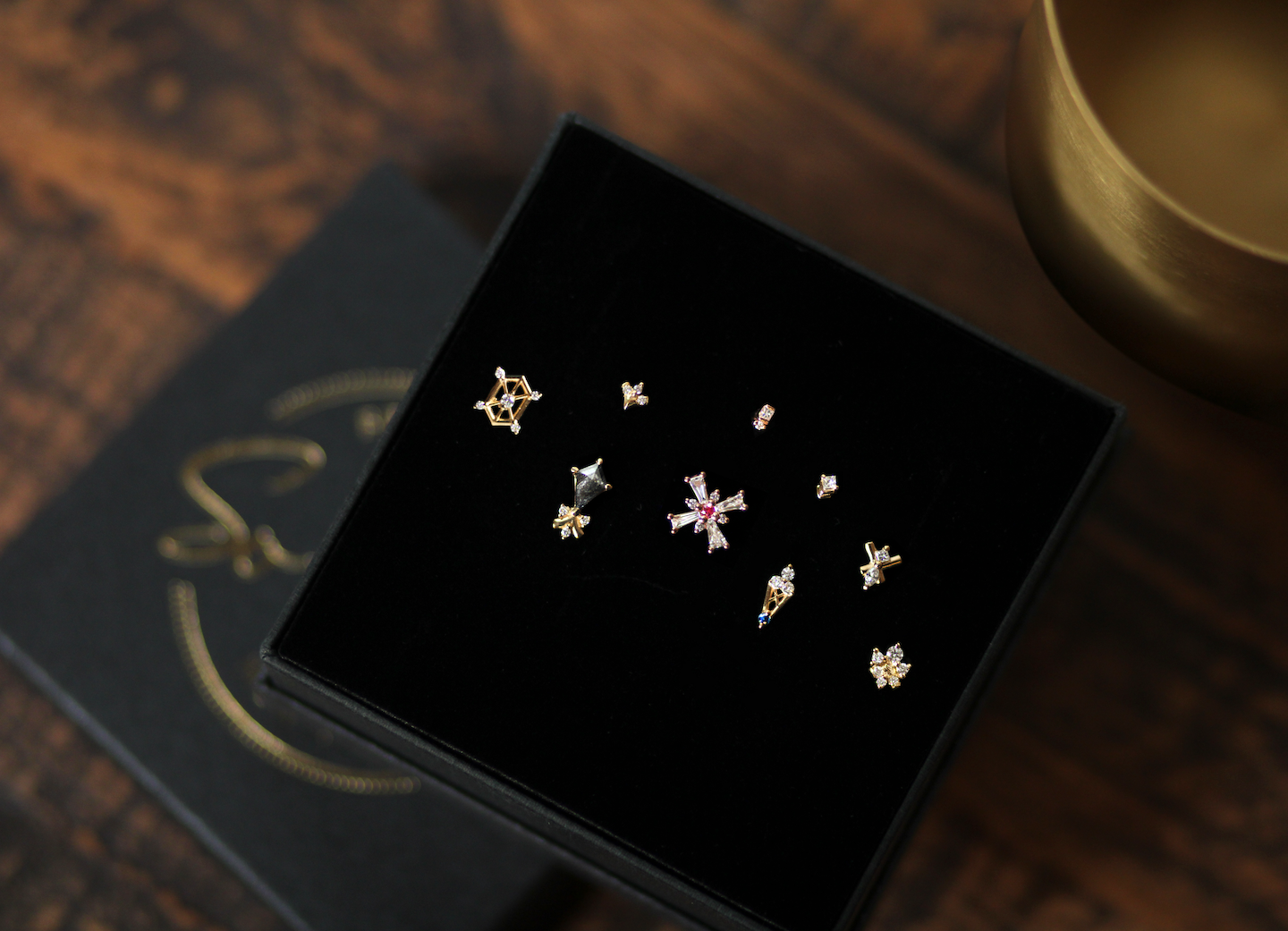 About The Designer
The Hiddenspace designer, South Korean-born Jay Kim, has woven his various experiences and efforts to construct art into his jewelry design in a unique way. This allows him to approach jewelry in diverse perspectives, which is reflected in his designs, combining the second and third dimensions to create spatial impressions.
Kim fell in love with his wife and future co-founder, Eunmi Han, a professional jewelry designer, and was enlightened with the idea that jewelry can add a touch of class to human beauty. 
Hiddenspace is a strong advocate for conflict-free diamonds. All diamonds and gemstones are ethically sourced to help prevent violent trades. In addition, 95% of their cast gold is recycled.
Discover More