Regular price
$380.00 USD
Regular price
Sale price
$380.00 USD
Unit price
per
Sale
Sold out
About

From our exclusive collection of body jewelry with Sofia Zakia, this industry-threaded end has a high polish crescent moon design nestled between a diamond prong and a vibrant opal marquise. Perfect for wear across the lobe, helix, flat, or conch!

Hypoallergenic, nickel-safe 14K gold, made for wear in piercings.

Made for 18/16 gauge threaded posts. 

PLEASE NOTE: Opal is a porous stone, so avoid steam cleaning, harsh chemicals, and ultrasonics.

•••

This piece does not come with a backing, please purchase one separately here. 
The Details

• Threaded earring exclusive to So Gold Studios
• 16/18ga Industry Standard Threading
• Only available in 14k Yellow Gold
• Sold singly
Jewelry Measurements

8.8mm in height, and 5mm in width
Gemstone Information

DIAMOND - One of the most coveted gemstones in the world, diamond has a rare composition in that it's exclusively made of carbon that has been pressurized and put under extreme heat. It is most commonly sold as a clear or white diamond, but can come in many natural colors.

Diamonds are the hardest mineral known, ranking a 10 on the Mohs scale of hardness. A diamond can only be marked with another diamond.

Diamond is traditionally known as April's birthstone.

OPAL - Natural opals, an alluring semi-precious stone, can be opaque to translucent in color and are known for their kaleidoscopic iridescence known as their play-of-color, or fire. Opals are hydrated silica mineraloids, containing up to 20% water in their structure. Although most commonly known for a white base, Opals can come in varied colors such as black or orange. Many histories revere opals as symbols of hope, purity, and symbols of protection.

Opal is a 5-6 on the Mohs scale of hardness, and it is a porous stone. Avoid harsh chemicals, avoid cleaning in an ultrasonic and opt for warm water and mild soap instead, and store separately from other jewelry to avoid nicks and scratches to the surface.

Opal is traditionally known as October's birthstone.
Lifetime Repair Warranty

Rest assured — All jewelry purchased from So Gold Studios is eligible for our lifetime repair warranty. Have a lost gemstone, broken pin, or discoloration? Reach out to us. 

Please note that our lifetime repair policy does not cover loss, only repairs to jewelry you currently own that was purchased directly from us. 


View full details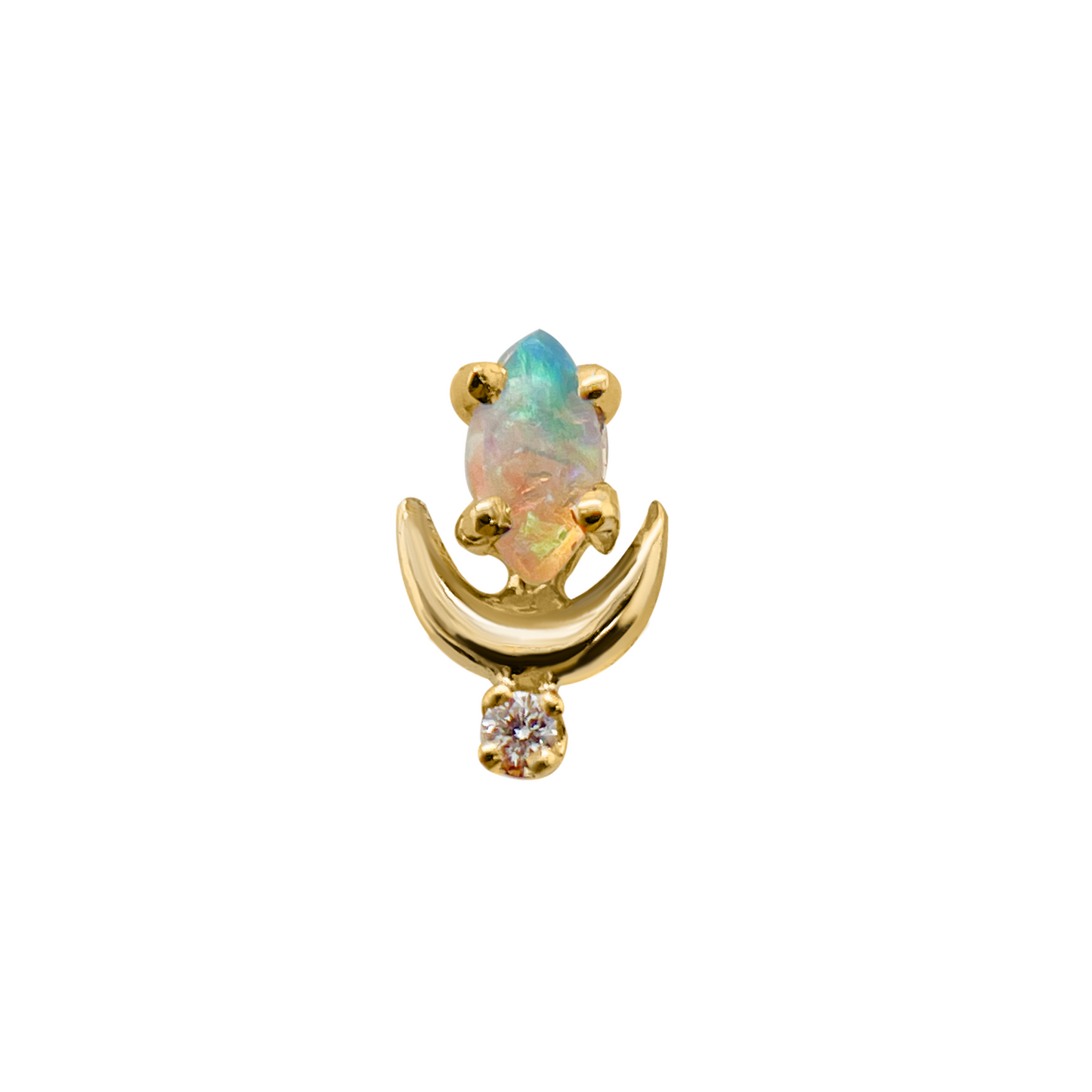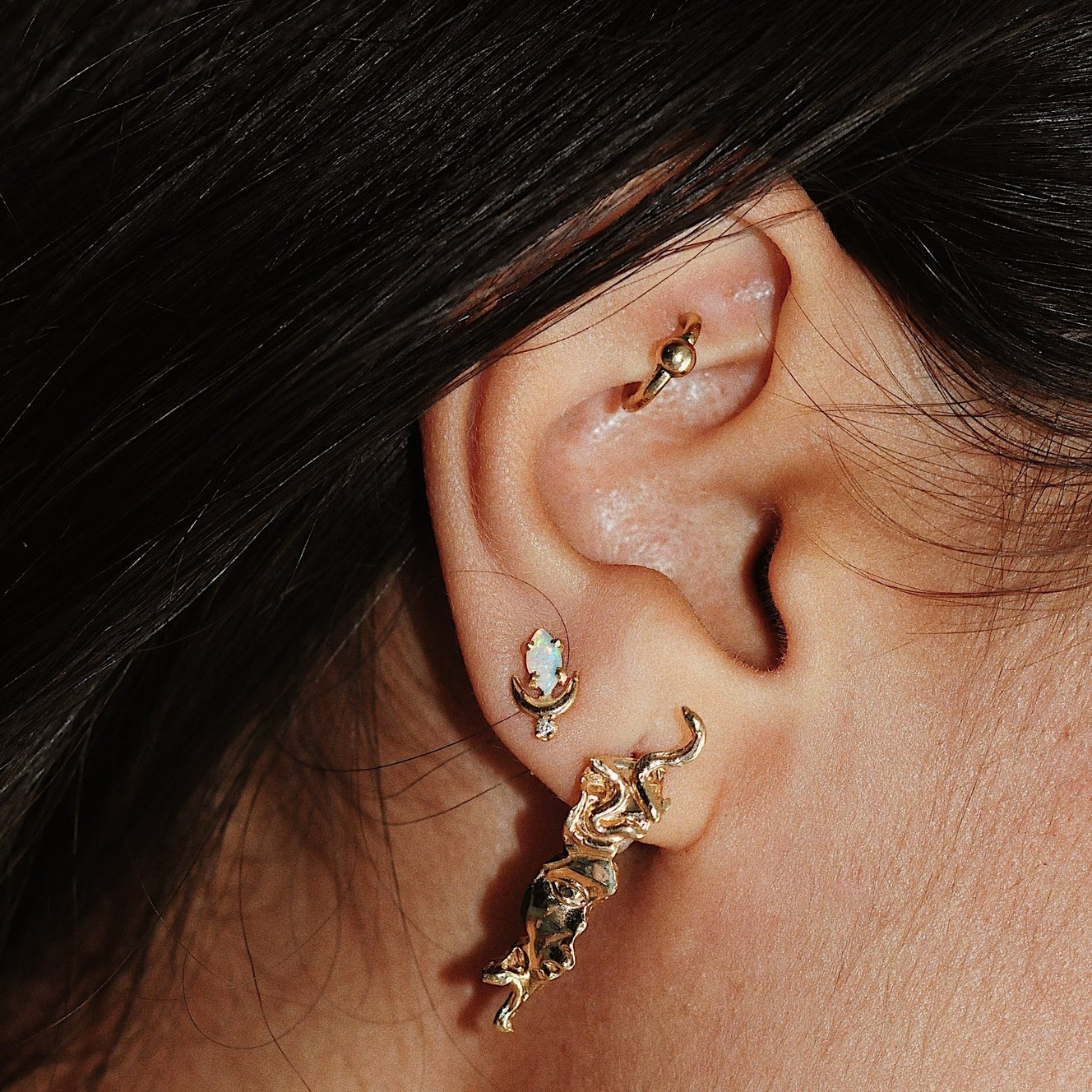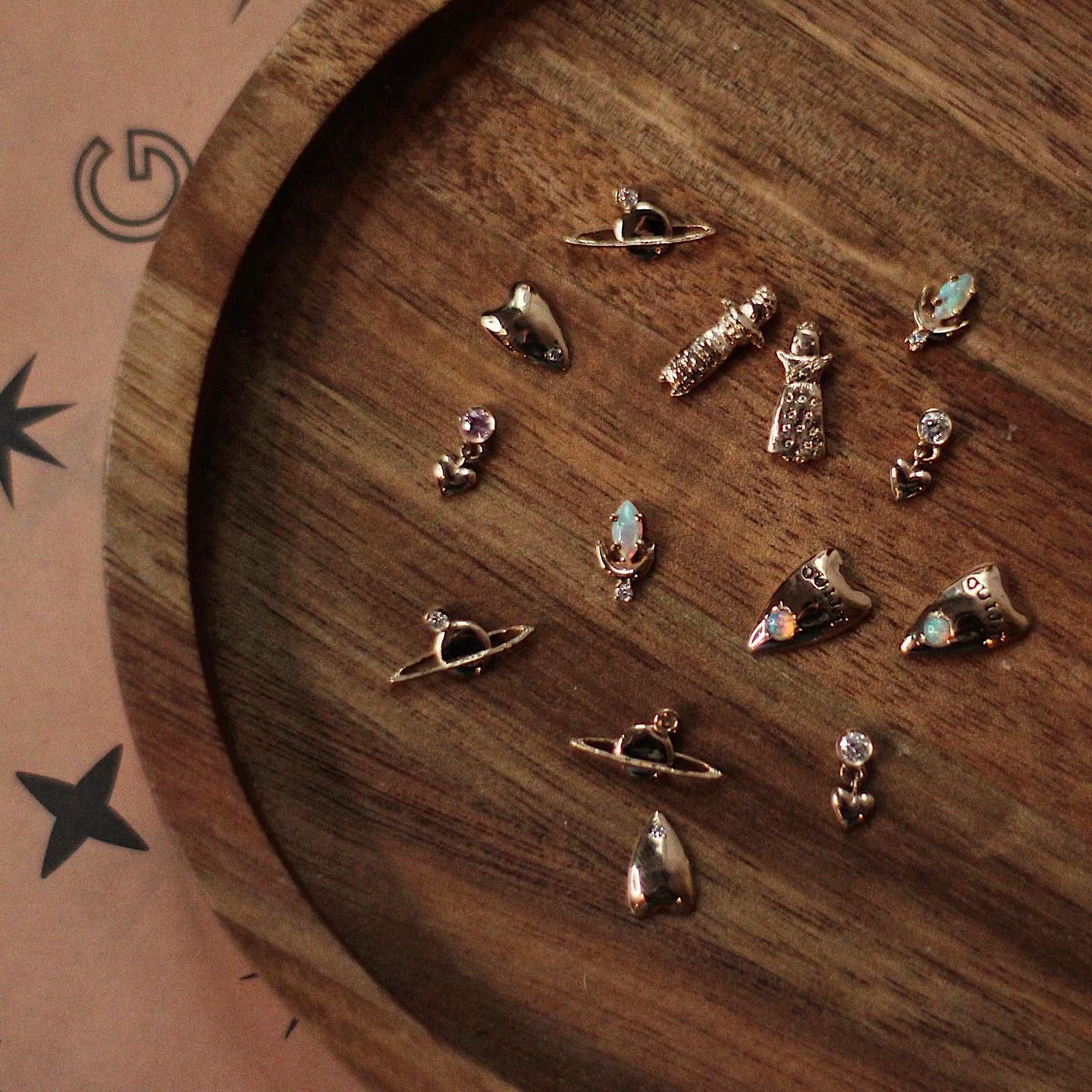 Please note that due to the sanitary nature of body jewelry, all orders are non-refundable.